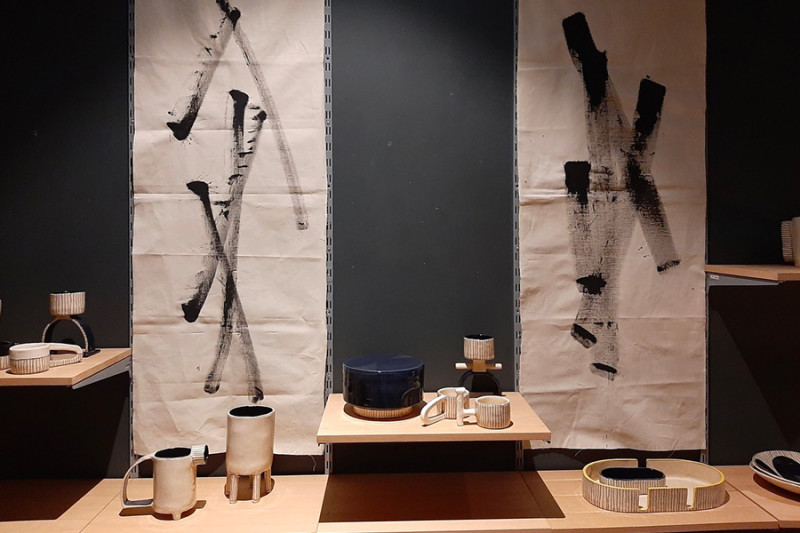 Sabine Orlandini & Delphine Passadori
Until July 31st
Pop Up Store
Mob welcomes Sabine Orlandini (ceramist) and Delphine Passadori (multidisciplinary artist) for an exhibition of ceramics, sculptures, serigraphs and inks on paper and fabric.
Sabine Orlandini is a model maker on earth. This architect by training produces sculptural and utilitarian objects, where graphic expression is omnipresent. With her hands in the earth, she models forms and objects that do not have immediate or definitive functionality. Each object reinvents itself according to the uses of its owner. Her pieces all have a unique and intriguing graphic universe.
A graduate of the École Supérieure d'Art et Design de Saint-Étienne, Delphine Passadori presents Chinese inks on fabric and paper. Thanks to an engagement of the body and movement, she graphically translates an anchoring, an energy, a vital impulse in a pictorial reduction that goes to the essential. Her quest for origin leads her to use organic and natural materials such as earth, pigment, charcoal and Indian ink.
J'Y VAIS !