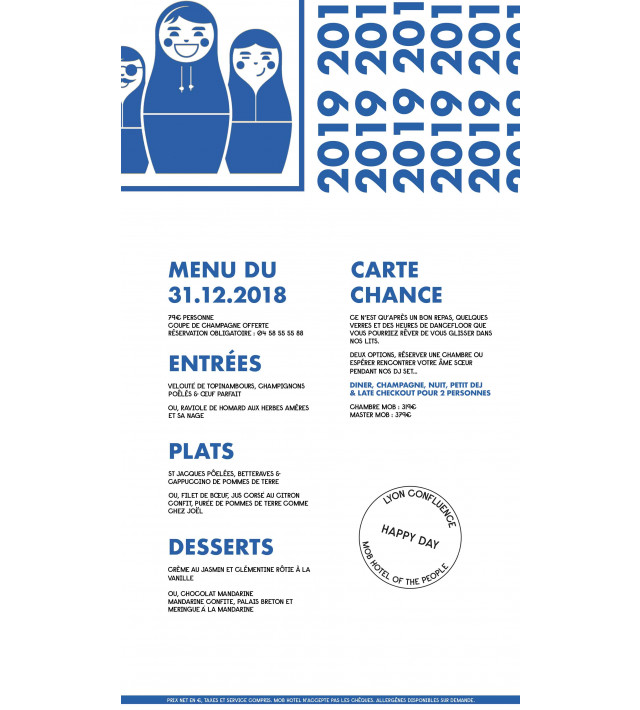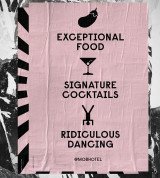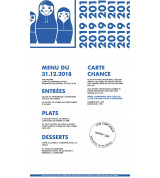 Say goodbye to last year's plan, 2019 will be celebrated together with the "NIGHT OF THE PEOPLE".
Gather your friends & family for an illuminated and unexpected new years eve. You'll just have to prepare a short travel bag - of course you're staying for the night! - and trust MOB for the rest ...
Enjoy our special dinner and dance with us all night long. Because we know that it's hard to make people start dancing champagne will be on us! And since we love spending the day after all together, you just have to choose your room, breakfast and late check-out are offered by MOB!
Offer Details
Valid during new years eve night (December the 31rst to January the 1rst)
319€ on MOB room + diner : for 2 people
379€ on MASTER MOB room + diner : for 2 people
Champagne bottle, late checkout & breakfast will be on us!
Offer reserved for individual customers (excluding groups), can not be combined with other benefits or special offers.