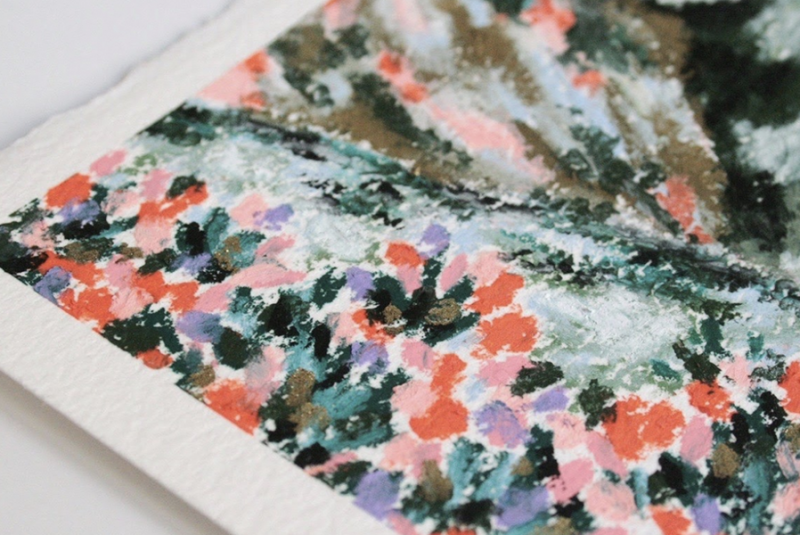 Claire Ginestoux Exhibition
From October 13 to November 15
Pop Up Store
MOB invites the artist Claire Ginestoux for an exhibition of pastels in the Parliament room.
Opening on Saturday, October 17 from 6:30 pm to 9:30 pm.
Having been unable to take advantage of the first rays of sunshine due to confinement, Claire Ginestoux imagines her own. Lautrec used to say that "Autumn is the spring of winter", so let's take advantage of this new hatching!
Superbloom is a series of illustrations inspired by the phenomenon of the same name, the result of a spectacular bloom of wild flowers in the California desert. A rare and precious moment that colors the warm sands.
Here, between imaginary landscapes and Ardèche mountains, Superbloom transports us, between lavender and broom flowers, like the memory of a dreamy, blurred and shimmering spring.
After a school of fine arts in painting and then textile design, Claire Ginestoux has always been attracted by nature in all its graphic and colorful forms. Her pastels are a way to reconnect with her first love: the dense, vivid, bright color and the gesture of the painter.
ACESS