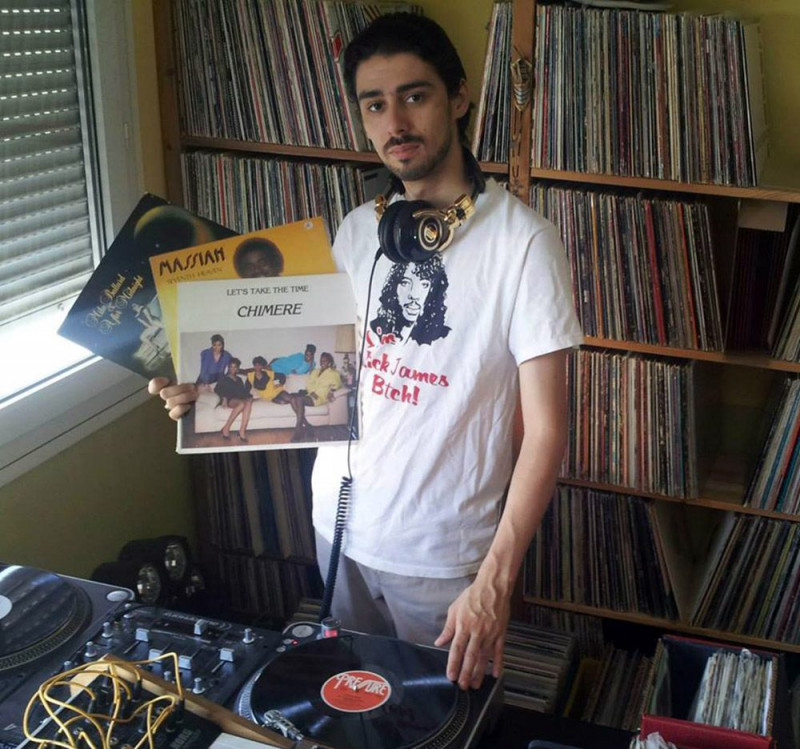 Deejay Double K
Mar 8, 2018 | at 9:00 pm
Live
Kâshif Kroche aka Deejay Double K is a member of The Funky Drive Band (Synth/Percussions), DJ playing 100% vinyls Funk / Boogie / Modern Soul and organizer of a few Funk events in Lyon (Funkylozophy Events/Moonlight Boogie...).
He also have the shop "The Sounds Of Music", a new record shop specialized in Funk / Soul / Hip Hop / New Jack / Jazz Fusion / Afro... The Groovy Sound downtown Old Lyon !!! The shop presents a radio show on LYL Radio once a month "The Sounds Of Music Radio Show" animated by Bumpy T.T. (The Funky Drive Band) and Kâshif.
Kâshif owns the labels R.$.J.Recordz / Boogie Foxx Records & Tapes.
> Discover
> Soundcloud