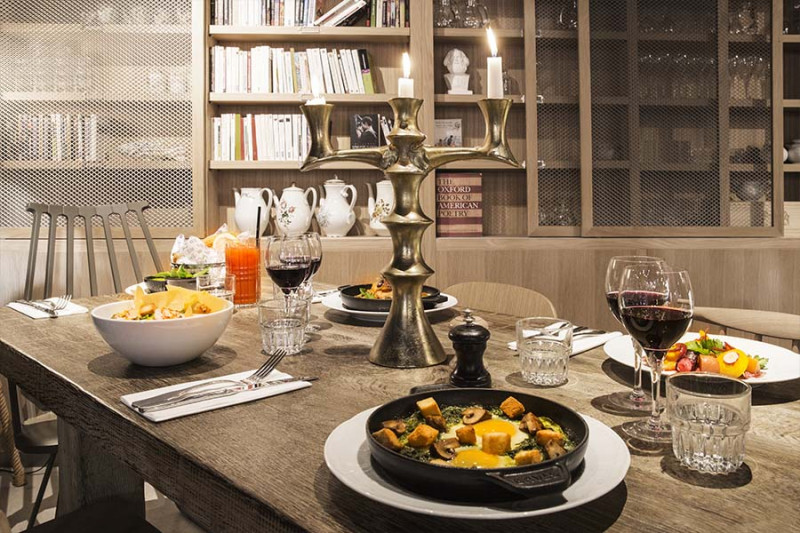 THANKSGIVING DINNER
Nov 28, 2019 | 7PM
Pop Up Store
For this exceptional Thanksgiving dinner, this year we decided to give carte blanche to the young and talented chef Lisanna Wallance, American from New York (Manhattan), author of her book entitled "My Secrets of witches" to Solar editions.
Lisanna dreamed of such an opportunity to gather in Paris, friends, families, gourmets and curious. Sharing a gourmet, original and healthy dinner that fully reflects the values of MOB, will become a reality on November 28th in the cozy restaurant of MOB HOTEL.
"Thanksgiving is my kingdom and I know I can do something really special! " Lisanna has already collaborated several times with great chefs, she has already cooked alone for special occasions; parties and dinners with more than 50 people, including immersive events with decorations. Lisanna also worked in fashion design, at Vogue in particular. She is a true expert in food styling!
You can discover the trailer of her cookbook here: http://culinarywitch.com/mes-secrets-de-sorciere).
MOB HOTEL PARIS LES PUCES is very pleased to welcome Lisanna Wallance behind our stove for a magical evening and an unforgettable Thanksgiving dinner with proposals for all; gluten free, vegan and definitely organic!
BOOK A TABLE - 55€