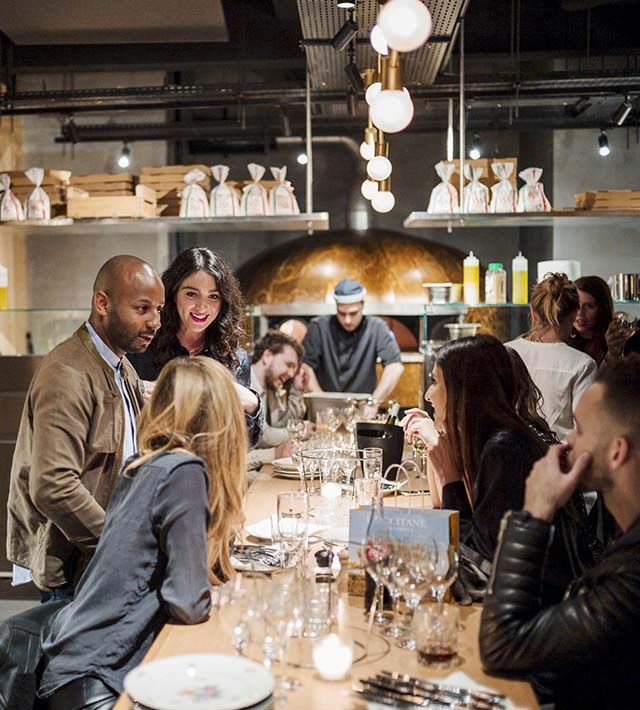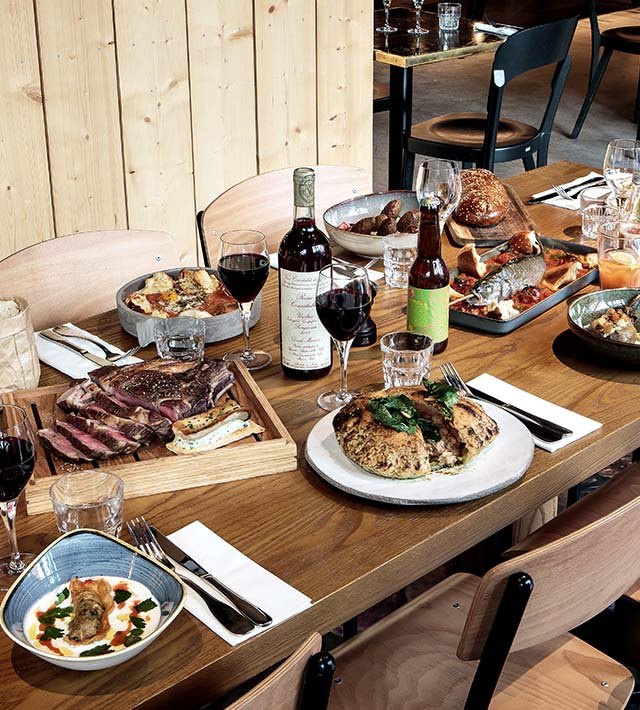 Breakfast
MOB HOTEL takes care of you and your body, starting with breakfast.

We are fond followers of the traditional french breakfast with bread, butter and jams cooked in a magic cauldron. We just enhance the traditional continental breakfast with scrambled eggs, cheese, fresh fruits and pastries on a buffet style. Organic juices and hot drinks will obviously help you to energize your mornings.

MOB CARES !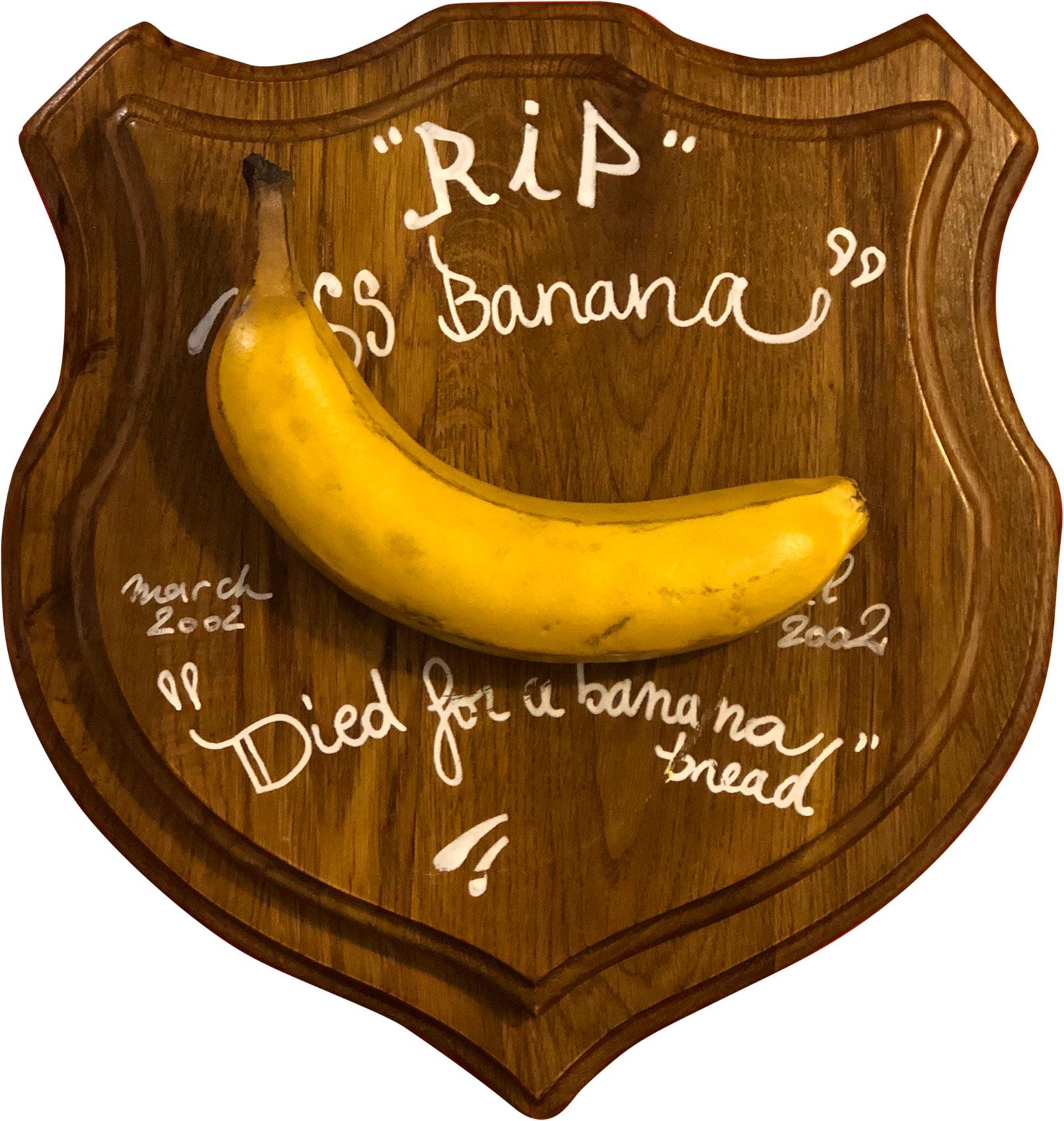 Lunch, Dinner
mediterranean food,
on the way to organic certification,
co-op farming.

MOB HOTEL defends local, cooperative and fully organic agriculture. By sharing our menu, you defend a more ethical and responsible consumption with us. Our producers will be delighted.

Our menu evolves according to the seasons and our Chef mood... We prefer to focus on quality by offering you entirely mediterranean homemade dishes.

Besides, our oven can only cook about ten pizzas at the same time. It may be necessary to wait patiently for yours!

Activist & engaged in support of biologic consumption!
SUMMER GARDEN
LIBERTÉ, ÉGALITÉ, BARBECUE
Because we do not know another place in Paris where you can feel like home, all together, let's try our Summer Garden for a giant barbecue! We manage the base [skewers and vegetables], free to you to manage the embers! See you during sunny weeks to share a table, meet our neighbors and have a drink, all together.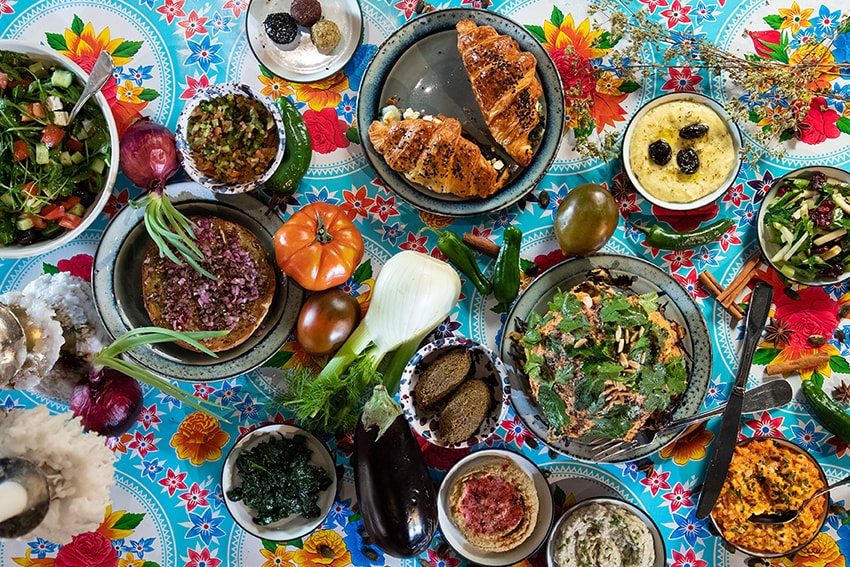 GRANDE BOUFFE
« Grande Bouffe » or how to reinvent the classic (almost boring) brunch. Welcome to the MOB of the people!

Instead of your traditional brunch buffet, Chef has created a Mediterranean feast with many colorful mezzes, traditional Mediterranean flavors, classic remakes and our original delicious pizzas. Desserts are fresh fruits, artisanal and organic ice creams and home-made oriental pastries (mothers traditional recipe and validated by our chef)

Every Sunday either at 11.30 am or 1.30 pm !

If you have children aged 4-10 Pas de problème; we have a playroom and a super nanny to take care of your little ones.

35€ per person
15€ per child, including the playroom



Ma terrasse à moi
Move on up, get some fresh air and make yourself at home.
When the sun is shining, "ma terrasse à moi" turns into a private solarium as a small privilege for our guests spending a night with us...

The idea is quite simple, you are free to tan, eat and sip what you like. Just notice that the service will be done directly at the restaurant. We'll give you a tray and tell you how to carry it :)

This terrace remains privatizable for 18 people.
Call us and we'll tell you everything MOB HOTEL can do for you.