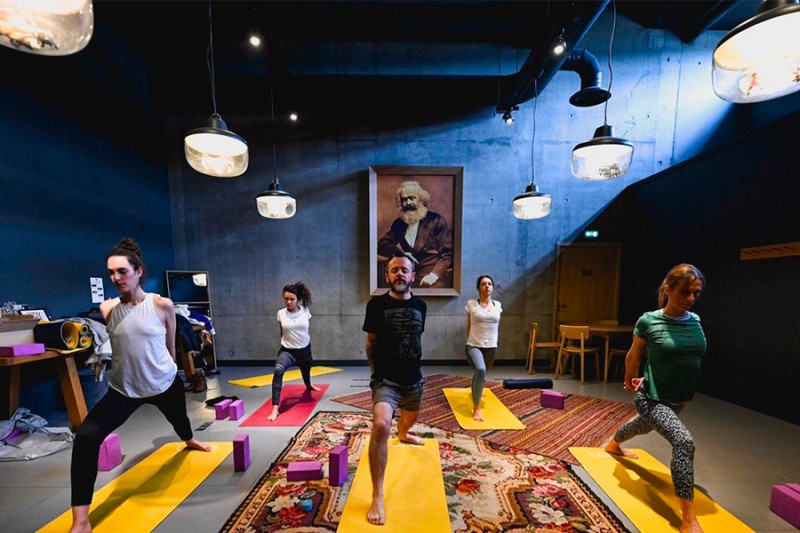 Vinyasa Yoga avec Agnieszka
Every Saturday from 10:30 to 11:45 am / Classes of 1h15
Sports
Agnieszka offers every Saturday a dynamic vinyasa course in music at the MOB. Vinyasa yoga invigorates the body, improves flexibility and relaxes the mind. Come and fill up with energy to get the weekend off to a good start!
Every Saturday from 10:30 to 11:45 am / Classes of 1h15
Rugs are available on site. You can of course bring your own, if you wish!
Price list :
16€ per class
70€ for a book of 5 lessons
130€ for 10 lessons
Happy Yogis rates: a discount is offered to students and unemployed people.
14€ the course
65€ for a book of 5 lessons
120€ for 10 lessons
LET'S GO!