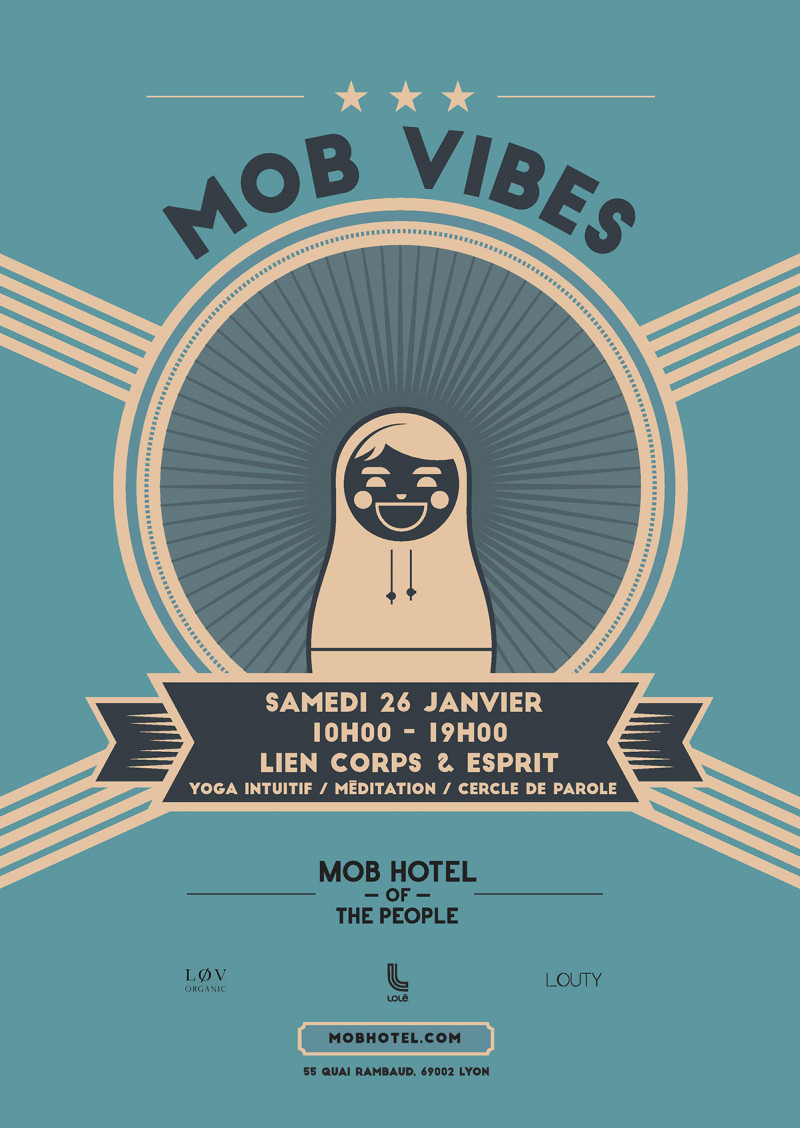 MOB VIBES
Jan 26, 2019 | 10 AM - 7 PM
Workshop
Fullness and good vibes are featured !
An event dedicated to wellness in order awake the consciences, in a soothing and caring atmosphere, but also festive with a DJ Set.
In partnership with Louty, the actor of wellbeing and Lilith, intuitive coach, then Prisca, vinyasa yoga teacher. MOB VIBES occupied all the spaces of the place in order to proposed activities all day long :
- Mindfulness meditation
- Fullness massages
- Intuitive yoga workshops
- Talking circles to awake conscious
- Aromatherapy and Gemotherapy on special subjects
- Initiative draw workshops to develop your intuition
- Inspirational talks with the link of the body and the mind
- Festive final with an aperitif and a DJ set !
Registration here
.