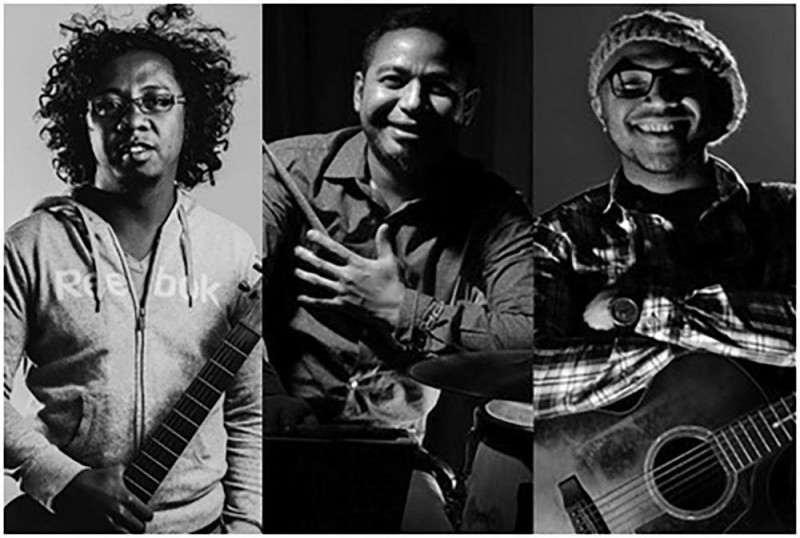 Imaïtso
Oct 19, 2017 | at 10 pm
Live
Imaitso (the green in Malagasy) is the richness of Malagasy flora and fauna which resists the rise of red, the color of the barren land abandoned by the bulldozers of "progress".
Imaitso is the hope of a youth often banished by the elders who never knew how to see the immense desire of emancipation of their benjamins.
Madagascar has never been able to think of itself without music. The Malagasy culture is at every level marked by melodious songs and incantations from the most modest festivals to the greatest celebrations of rites and traditions.
We grew up in this culture which allowed us to inherit almost naturally from these musical practices. Installed in France, we decided to meet in 2012 around our instruments in order to share serenity, cheerfulness and joy but also the nostalgia, passion and lyricism of popular songs Malagasy.
To this must be added the various melodic and rhythmic influences from the four corners of the world and this ensemble is a perfect showcase of our people and their cultural diversities.
Added to this are international rehearsals of: Féfé, Tracy Chapman, Sting, Jehro, Bob Marley, etc.
Discover :
> Live 1
> Live 2