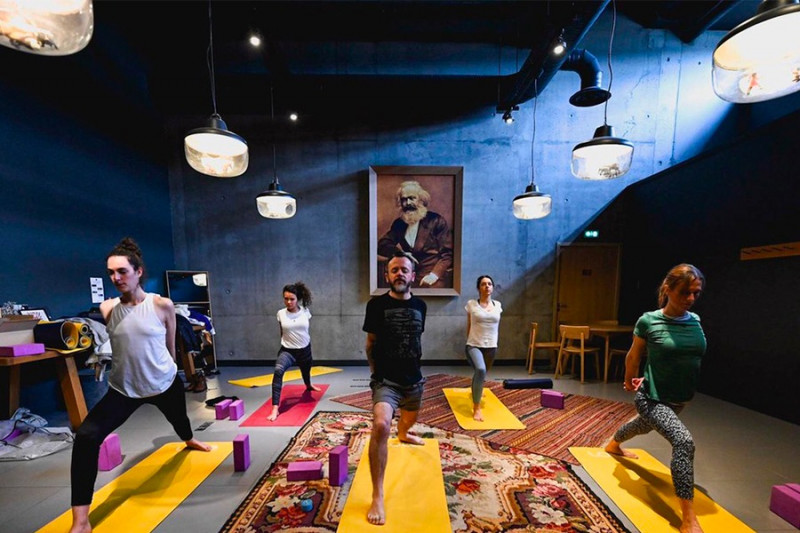 Hata Yoga with Sébastien Laplanche
Saturdays from 10:30 to 11:45AM
Sports
Sebastien Laplanche offers every Saturday a Hata Yoga class at the MOB. Hata Yoga allows the mastery of the senses and the body. Mats are available on site. You can of course bring your own, if you wish!

Every Saturday from 10:30am to 11:45pm / 20€ per class to be paid on site

Meet directly in the Opera or Kolkhozita room.