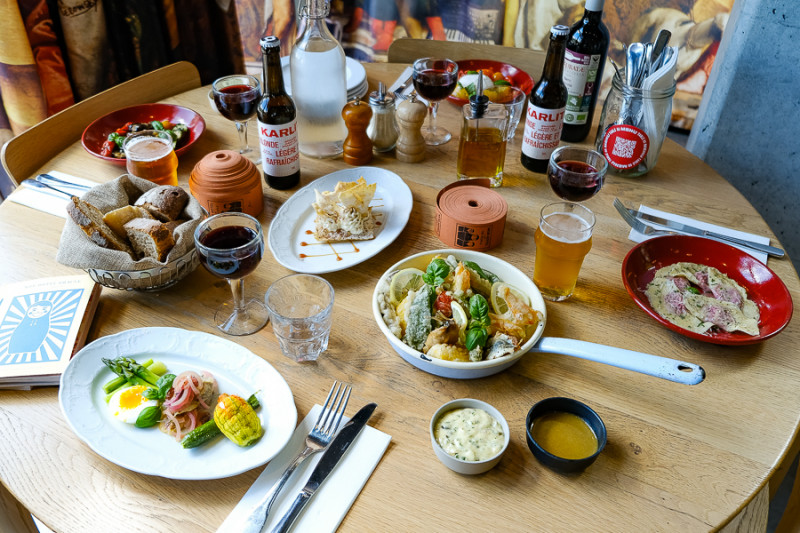 Special Venizie Diner
Jun 14, 2022 | 7PM-10:30PM
Live
special venice dinner
Once a month, the MOB's organic Italian canteen, Karlito, and its executive chef Paolo Sari will honor a region of Italy. In June, we start with a special Veneto region menu.
We will taste a menu in 4 acts:
Selection of antipasti from the islands of the Venetian lagoon
Ravioli with beets and potatoes
· Return of fishing and early vegetables from the garden in frying
Crispy mille-feuille, mascarpone cream
Prices :
35€ / 40€ with food and wine pairing with a glass of white wine from Venice
I RESERVE!