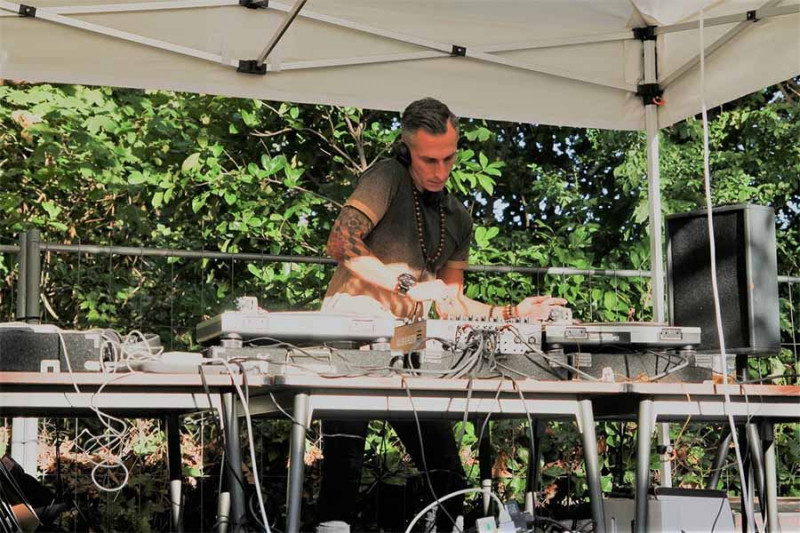 BRYCE WAX
Sep 7, 2018 | from 9pm to midnight
Live
Bryce Wax begins to perform in 1997 under the pseudonym Roswell.
He arrives in the Rhône-Alpes region in 2003 and organizes many events that will allow him to evolve alongside major artists.
Generous character, fervent advocate of vinyl, he puts his technique and his musicality at the service of his audience that he likes to embark on his eclectic, percussive and harmonious sets. His performances revolve mainly around a house with funky, discoid, souly and jazzy influences.
> Facebook
> Soundcloud