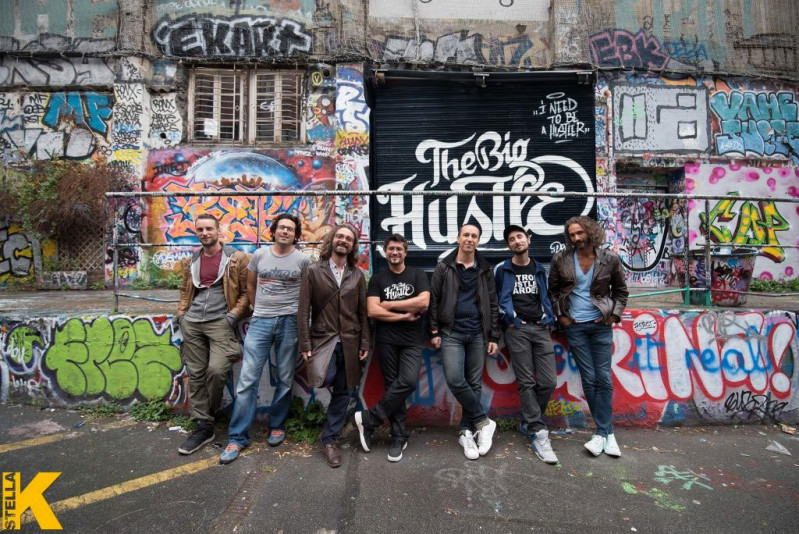 The Big Hustle
Dec 31, 2017 | at mignight
Live
The Big Hustle is a parisian band who has funk and electric jazz influences (Snarky puppy, Soulive, Lettuce).
With a powerful rock and funky rhythm section with big percussions, the Big Hustle's music has a very large variety of sound, from quiet and groovy moods to furious soundblasts moments. The music never loses the groove and always stays close to the funk.
Every member of the band is dedicated to music and work with a lot of talented musicians in Paris. They collaborated with Nina Attal, Manu Dibango, Malted Milk, Charles Pasi, Juan Rozoff, Electro Deluxe, Beat Assailant, etc..
> 1st Single
> Discover