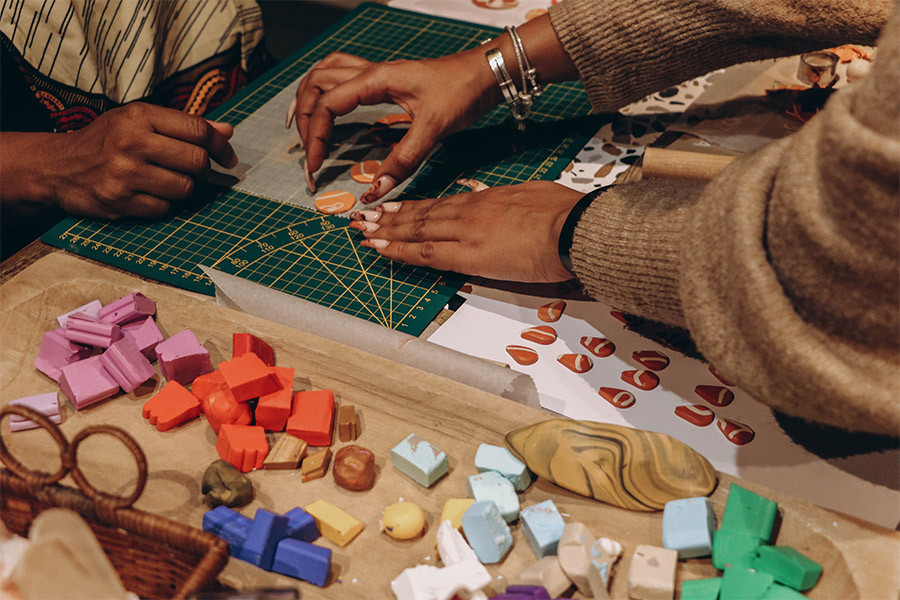 WORKSHOP OHMBOA : EARINGS
Come and make your pair of earrings with designs inspired by Ivory Coast and Lebanon, the country of origin of our super craftswoman Mouna, jeweler and creator of the Lissicotta brand. During this workshop you will: draw, mix, sculpt, sand and assemble your earrings entirely by hand. To offer or to offer yourself!

Price: 54€

The price includes learning the manufacturing technique, all the materials needed to make your pair of earrings and a drink at the bar.

I'M GOING!