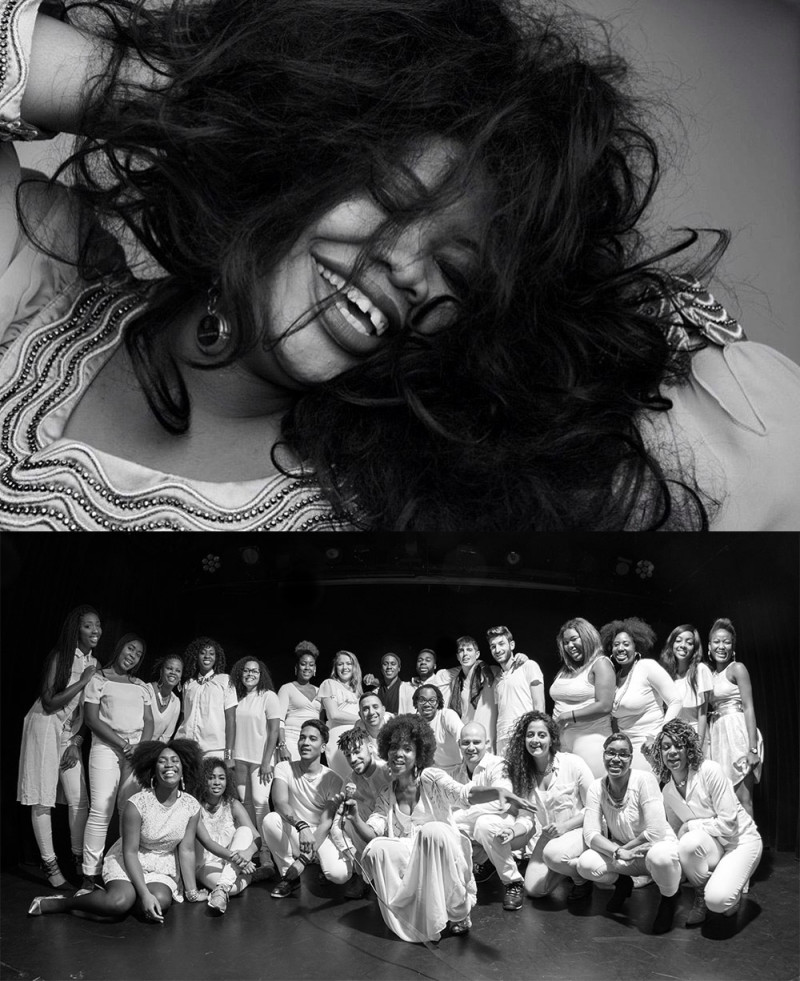 Nicole Slack Jones x Sankofa Unit
Dec 21, 2017 | at 8 pm
Live
Nicole Slack Jones, a New Orleans artist, is "an incredible singer" according to the legendary Percy Sledge. When Aloe Blacc invited her to sing a duo at the Casino de Paris, he introduced her as "A very special Soul Singer". Zucchero, on the other hand, comes on stage when he hears her singing and says "You sing too good" and ... the legendary Mick Jagger dances and makes a video of Nicole when he sees her singing on the mega yacht "Octopus From Microsoft co-founder, Mr. Paul Allen.
Today Nicole Slack Jones is preparing her new album with a repertoire of original compositions with the resonance "Pop & Soul Music". Album that will be released in 2018.
www.nicoleslackjones.com
Photo credit : Roberto Rocco
---
Sankofa Unit, The Urban Choir
A few years ago they radiated the plateau of M6 in the semi-final of the show "France has an incredible talent", since they continued their way on multiple scenes ranging from Bizz Art to La Cigale, the Zénith of Pau, of Paris, the Cabaret sauvage, etc ....
Their enthusiasm and positive energy is totally addictive! Their dynamism and their spirituality they will give you the energy to dance, celebrate, gather, pray, cry or just regenerate yourself...
www.sankofa-unit.com