MOB HOTEL - OF- THE PEOPLE
MOB is not a normal hotel. MOB is not a normal brand. MOB is colour. MOB is analogue. MOB is bold. MOB is confident. MOB is diverse. MOB is inclusive. MOB is resourceful. MOB is efficient. MOB is charming. MOB is simple. MOB is of the people.
The mission is to create an affordable, social, fun and intellectually stimulating experience, where the hotel is really a local community center that provides healthy eating options in an eclectic atmosphere. It's a place that is radical, a place that plays havoc with conventions, challenging the norm, offering large common spaces to create meetings of minds, human exchanges and a place to experience culture. The culture is champion here and considered in a broad sense; a kingdom where rooftop terraces are shared vegetable gardens and spaces of meditation.
"By The People". "Of The People".
MOB, MOB CARES
Our vision of progress revolves around a changing humanity. We have conceived MOB as a multifunctional space that evolves according to customer expectations, social and societal changes.
MOB HOTEL has been designed for and with its guests. We like to define it as the MOB HOTEL – OF – THE PEOPLE. A versatile living and meeting place that – seemingly contradictorily – is designed with ourselves and others in mind.
A MOVEMENT BORN IN BROOKLYN, USA
MOB adventure began with a vegan restaurant of the same name on Atlantic Avenue in Brooklyn, New York. It's the story of a Frenchman who moved to the US, in what he called his 'curiosity cabinet'. MOB – which stands for Maimonide of Brooklyn – is therefore a French project, conceived and realised with passion, enthusiasm and sometimes stubbornness by entrepreneur and philosopher Cyril Aouizerate.
The true genius behind the project, Cyril Aouizerate, imagined MOB as a dream republic, a very real utopia where he could give tangible form to his convictions and feelings about travel in a lively, popular and cooperative space. MOB HOTEL is like home – all together.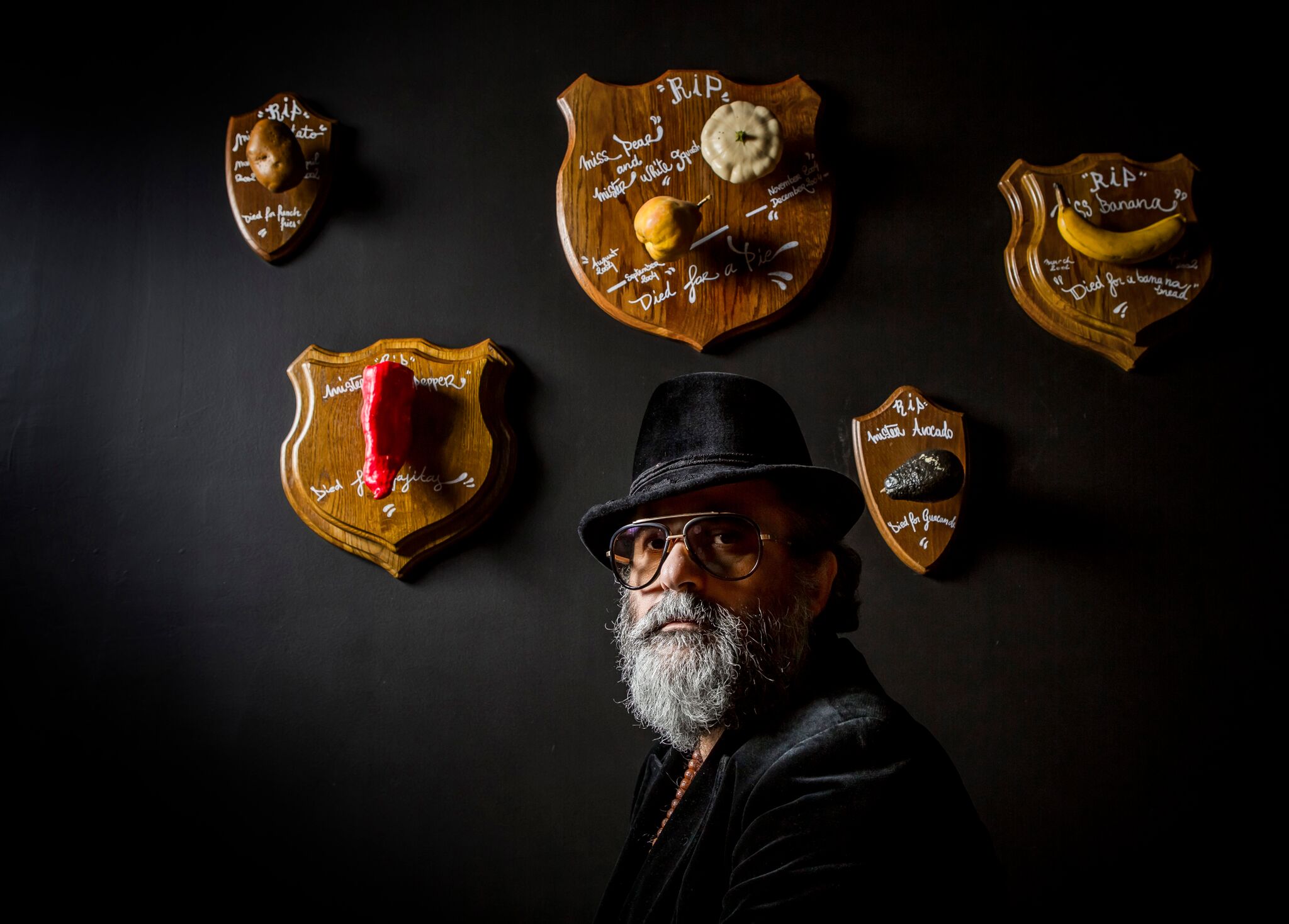 ETHICAL & CULTURAL EMBASSY
MOB is a polymorphous living and meeting place that's conceived as an oasis for curious travellers. Palatial beds, an organic restaurant, a bookshop, a stage for live performances, pop-up stores, a cinema, gardens, terraces, allotments for local residents and a wonderful programme of 'happenings', to which MOB HOTEL holds the secret.
MOB has a true passion for culture, hosting many an eclectic mix of live, private showcase events from Wyclef Jean from the Fugees, Bilal, Seun Kutti, Oxmo Puccino, Keziah Jones, Osunlade, Zuco 103 to MOS DEF, who greeted guests at reception before grabbing the mic to entertain the crowds.
We'll simply make a point about ethics, since human, societal and environmental subjects concern us. Our commitment is tangible, with only organic products in the kitchen and bedrooms rooms, short food supply chains (Biocoop, La Ruche Qui dit Oui), waste recycling and other initiatives supported by the MOB CARES plan.
Certain convictions drive us. We strive daily to ensure that they're respected and even transcended.
MOB CARES : OUR 5 POINT PLAN TO MAKING THE WORLD A LITTLE BIT BETTER
CONVICTION #1: ORGANIC IS NOT AN OPTION
Although some people are still questioning whether or not to choose organic, this question will no longer make sense 10 years from now. Usually, we love to open up discussions and consider a range of possibilities, but here we recognise that we're going to be radical and close the debate. The MOB is and will always be organic, natural and respectful of both humans and the environment.
CONVICTION #2: ALWAYS CHOOSE DIRECT & SHORT FOOD SUPPLY CHAINS
Whenever we can, we get our supplies from local producers, taking care to limit our carbon footprint. Incidentally, the friendly cooperative Biocoop chain has helped pave the way for us. We're now delighted to be able to source from agricultural co-ops, provide fair pay to farmers and welcome La Ruche Qui Dit Oui several times a month.
CONVICTION #3: TRANSFORM PRACTICES
We're eliminating plastics from the hotel and choosing instead to use high-quality materials with a lifespan of more than a few minutes. We want simply to reduce the hotel's ecological impact by taking the small simple initiatives for which we're all responsible. Bulk-buying, recycling, waste recovery: if you have ideas, don't hesitate to share them, in a spirit of collaboration, by writing to us at cares@mobhotel.com.
CONVICTION #4: EDUCATE & MAKE A STAND
Don't look for TV at our hotel – you'll be disappointed. On the other hand, we do offer storytellers, paperbacks, literary talks, arthouse films and more. With MOB, culture is not a DJ hopping about. Above all, it's a reflection on new cultural paradigms: educational schemes, open-air cinema, comic-book co-productions, launch of MOB radio, supporting books, UNPLUGGED ... Culture is polymorphous, just like us. It awakens our minds and stirs up our sense of adventure.
CONVICTION #5: DISCOVER AND SUPPORT NEW ASSOCIATIONS
We are uniquely involved in supporting Casa 93, the fair-trade fashion school housed at the MOB HOTEL, and in collecting donations for the Potosi mission. We wanted to take things further and multiply initiatives by diversifying our actions.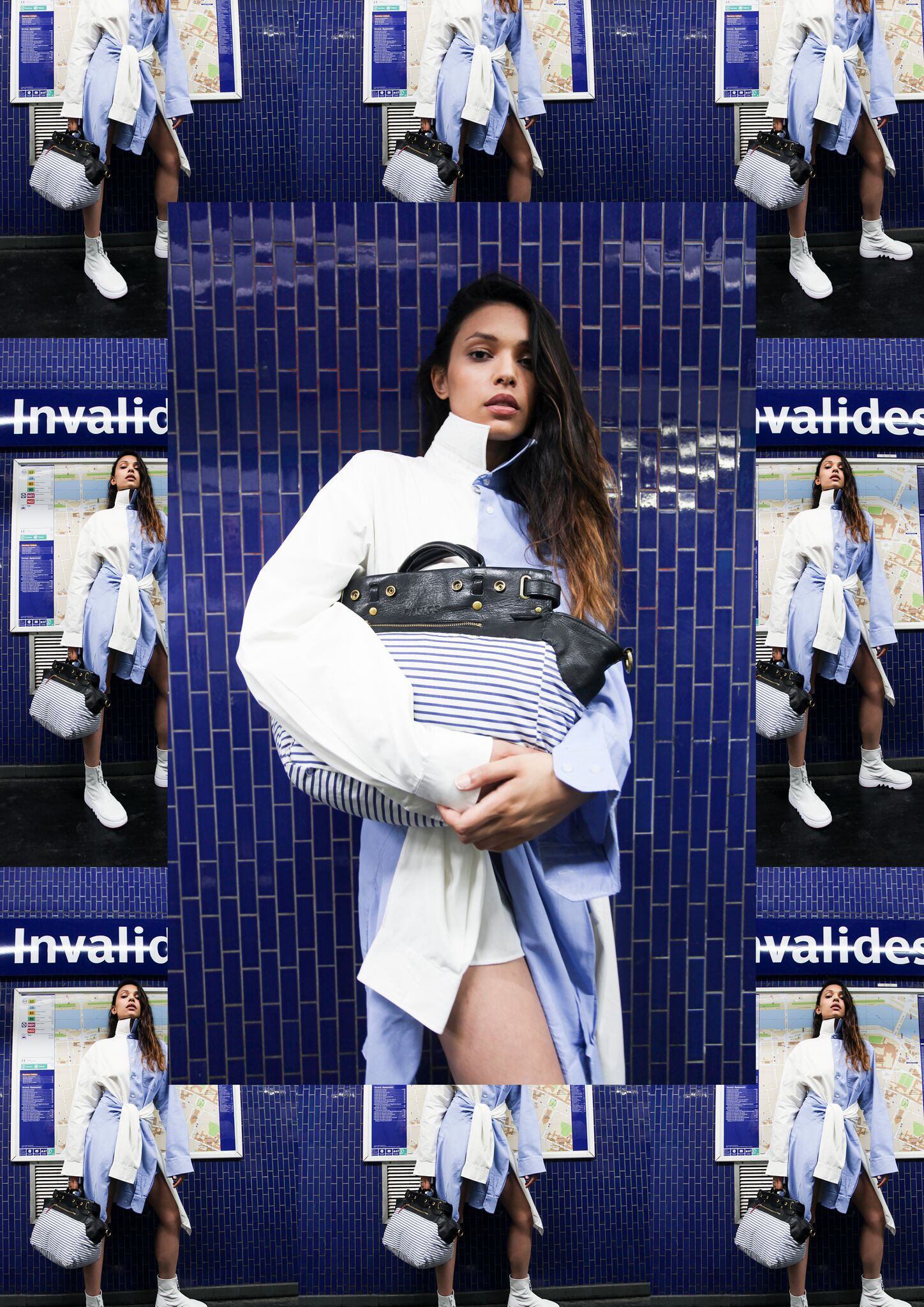 MOB CARES.
MOB FRIENDS, ASSOCIATES AND ALLIES
Cyril Aouizerate, founder of MOB HOTEL & MOB HOUSE.
Michel Reybier, excellence entrepreneur, La Réserve, Cos d'Estournel.
Steve Case, founder of AOL and Revolution LLC.
Philippe Starck, visionary creator, ally and forever friend.
Glyn Aeppel, founder of Glencove Capital and former partner of the Standard Hotel.