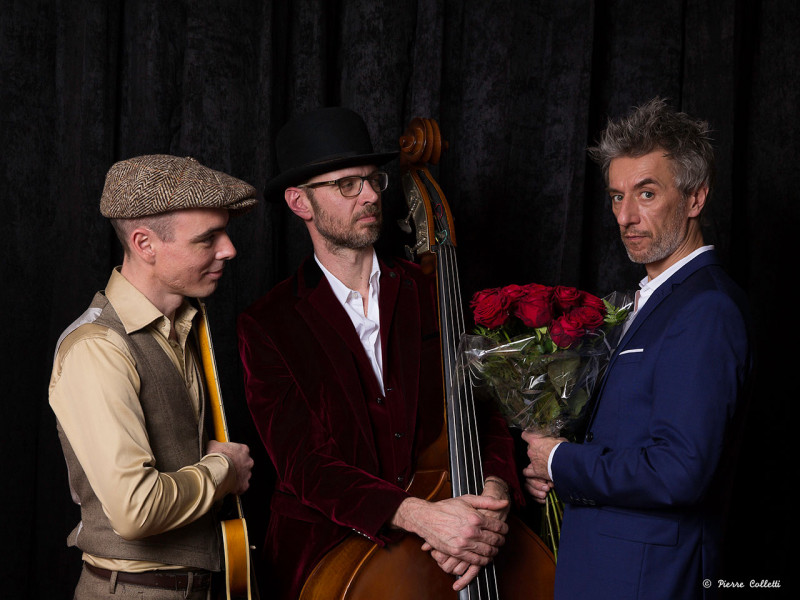 Les Aquoibonistes
Apr 22, 2018 | at 5:00 pm
Live
Les Aquoibonistes owe their name with one of the songs from Serge Gainsbourg.

Created in 2014, the trio is composed of Benjamin Branle (guitar), Teddy Moire (double bass) and François Rousseau (song).

This acoustic groupe takes its origin in reference to « Confidentiel », one of the first albums (1963) of the great Serge, recorded with the two jazzmen Eleck Bacsik (guitar) and Michel Gaudry (double bass).

The trio is inspired by the sound of this mythical album. The accompaniment is sober, swinging, and always serving the text. Some fmights of guitar and double bass come to spice this repertoire which covers several periods of L'Homme à Tête de Chou and revisits some nuggets of the French Song.