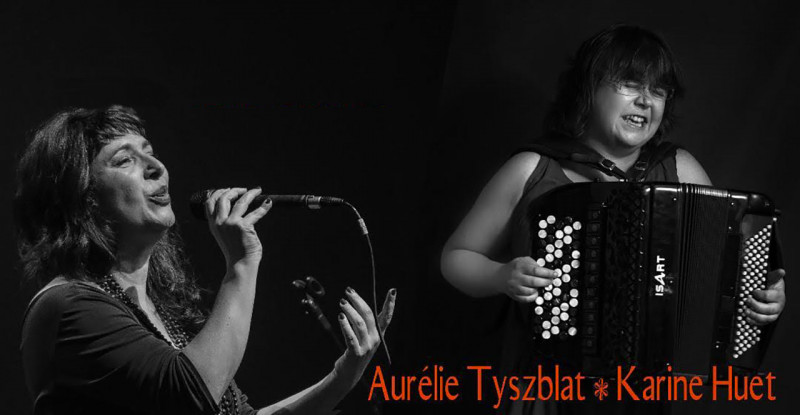 Karine Huet / Aurélie Tysblat
Apr 15, 2018 | at 5:00 pm
Live
In Brazil more than anywhere else, music is inspired by dancing. The power of Karine Huet and Aurélie Tyszblat's performance possesses you, making dancing irresistible.
Their Baião, xote, maracatu, samba, choro and even the waltz are spectacular and it's hard to resist the groove of these two musicians. The party they have on stage is shared mutually by the audience at every concert.
Karine Huet (Accordion): After making the Britons vibrate for years, she became the sought after accordionist at Brazilian nights in Paris. Hold on, the power of her game will make you rise from your seat!
Aurélie (Vocal and percussion): Known for her Franco-Brazilian composition, Aurélie & Verioca. This singer took a passion for dance to the point of directing the choir of dancers of P'tit bal perdu. The famous school of Forró Parisian. Its softness and charisma will make you fall in love.
> Karine Huet
> Aurelie Tysblat