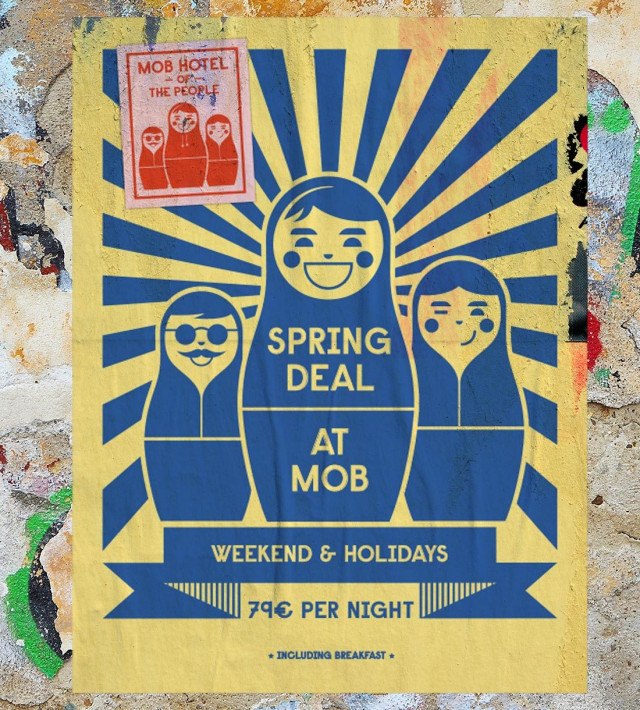 OMG summer is here! We can't wait to have a fun in our garden, our rooftops and terraces... During the summer holidays, all rooms [except the Master] benefit from a single price at 79€[including breakfast].
Have a look on MOB programming, spring period bring us closer to heaven!
Offer reserved for individual customers (excluding groups), can not be combined with other benefits or special offers.