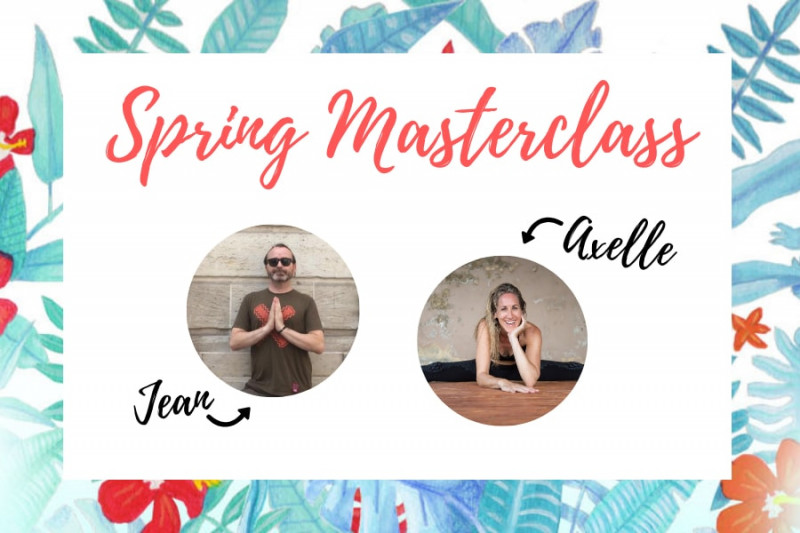 Masterclass Yoga - Notre bassin est au commande
Mar 3, 2019 | 10am
Sports
Join our MASTERCLASS with Axelle and Jean on Hip Opening to Increase Energy & Mobility.
Your hip joints are an incredibly important part of your health and mobility. Because of their proximity to the pelvis, having tight hip flexor muscles can easily lead to having a chronic forward tilt of the pelvis, which causes an increase in lumbar curvature. This is not just hard on your spine and joints, but this potentially leads to lower back pain, hip pain, or both!
Explore practical tips and yoga exercises aimed at increasing the overall energy and mobility.
This session is a combination of Vinyasa yoga and Yin Yoga.
Open to everyone and every level. Two hours from 10 am to 12 pm
Rates:
30 euros for 2 hours
2 classes on your card
Contact us for more details:
[email protected]
Let's fly to wellness