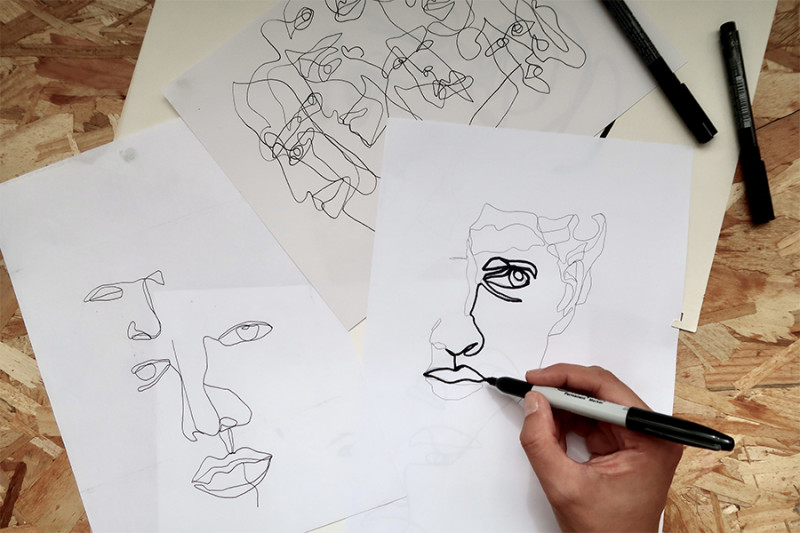 DRINK & DRAW PORTRAIT EDITION
Jun 30, 2022 | 7:30-9:00PM
Workshop
The MOB is pleased to welcome The Art Club 93, the first associative hub for emerging creation in Saint-Ouen and the territory of 93. This collective of artists, craftsmen and creatives made in 93 offers thematic drawing workshops at the MOB .
For this summer aperitif, Drink & Draw will introduce you to Bic pen portraits. Learn the specific techniques of portrait drawing by following the advice of Anysia, visual artist and founder of The Art Club 93.
Open at every level
Equipment provided
Maximum number of participants: 6
Solo rate: €25 with one drink
Duo rate: €45 with two drinks
COMING!