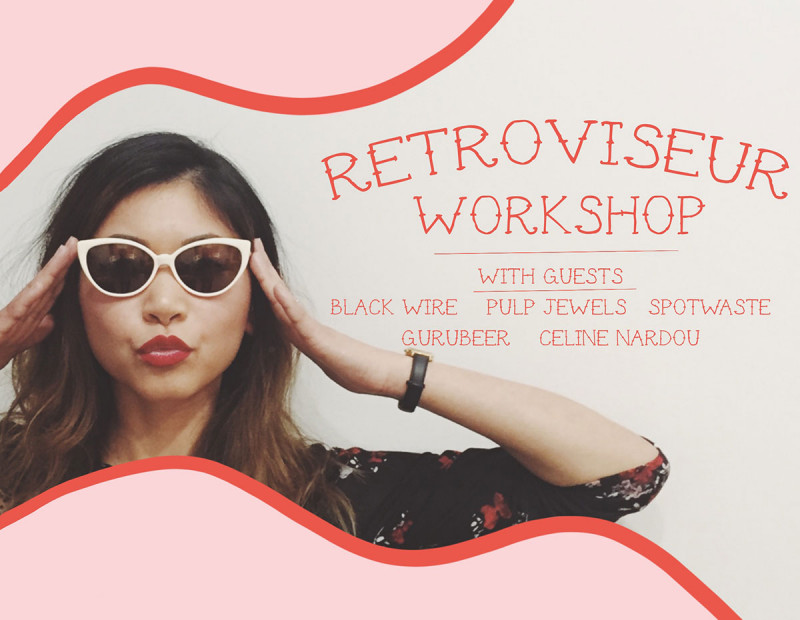 Rétroviseur Workshop
9 - 22 April
Pop Up Store
The first underground eyewear workshop in France, will be in residence at the MOB HOTEL from 9 to 22 April.
Armed with eyewear expertise and optician experience, Leo, the founder, founds models across Europe to restore, reinterpret and give them a second life. The result is unique frames with its proper history and an outstanding aesthetic.
Leaving for the first time his workshop on Lyon 7, Léo will invite MOB HOTEL to present a collection of 60 solar specially concocted for the occasion. From the bohemian extravagance of the 70s to the grunge arrogance of the 90s, the collection revisits the biggest decades in a completely uninhibited way.
Respecting a 100% local and artisanal ethic, Léo embarks with him his small team of craftsmen and artists transforming the simple POP-UP into a real marketplace.
Everyone will be able to discover the leather cases made by Dodie from
BLACK WIRE
, the chains with glasses of
PULP JEWELS
, the embroidered works of
CELINE NARDOU a >, enjoying the craft beers selected by
GURUBEER
under the sound of recycled Skateboard speakers from
SPOTWASTE
.
The opportunity is therefore ideal to find the pair of glasses of your dreams to face the first rays of the spring sun.
> Discover
> Instagram