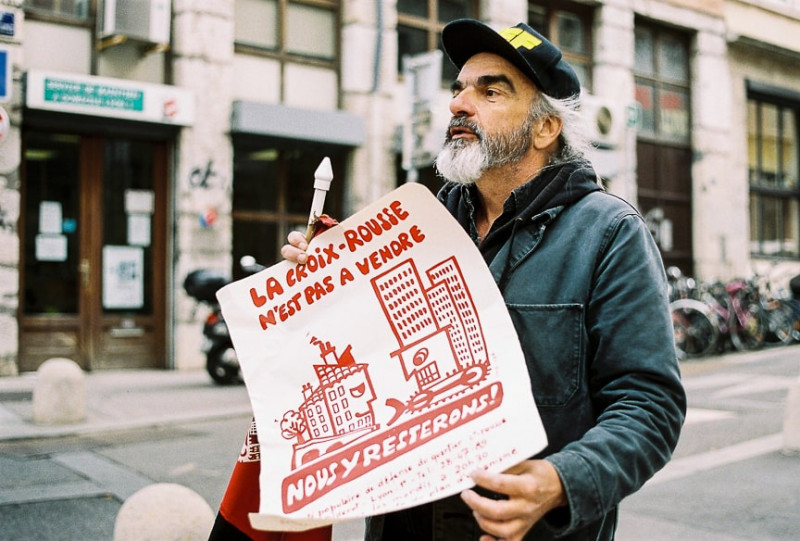 La rentrée révolutionnaire de Papy Art
September 4 to 13
Pop Up Store
Angry and demanding slogans, silkscreens, totes bags, posters: PapyArt makes its revolutionary comeback at the MOB with an exhibition and a big sale of social, solidarity and ecological silkscreens.
A screen-printer by profession, PapyArt is an emblematic figure of the slopes of the Croix-Rousse and anarchist struggles. His dada? Hijacking sentences, slogans and posters, especially from May 68. With a surrealist humor, he appropriates the anguish and absurdities of our society and enjoys it. With him, nothing is thrown away, everything is printed. King of resourcefulness, PapyArt advocates zero waste and masters the art of recovery.
Accompanied by his serisolex and solvent-free inks, he will transform the Pop Up of the MOB into a mobile screen printing workshop. Totes bags, t-shirts, posters, all his creations will be on sale from September 4 to 13 for a return to school under the sign of the revolution.
To give meaning to his time at the MOB, PapyArt will exhibit his famous militant posters in the Parliament room from September 4th to October 4th.
LET'S GO!