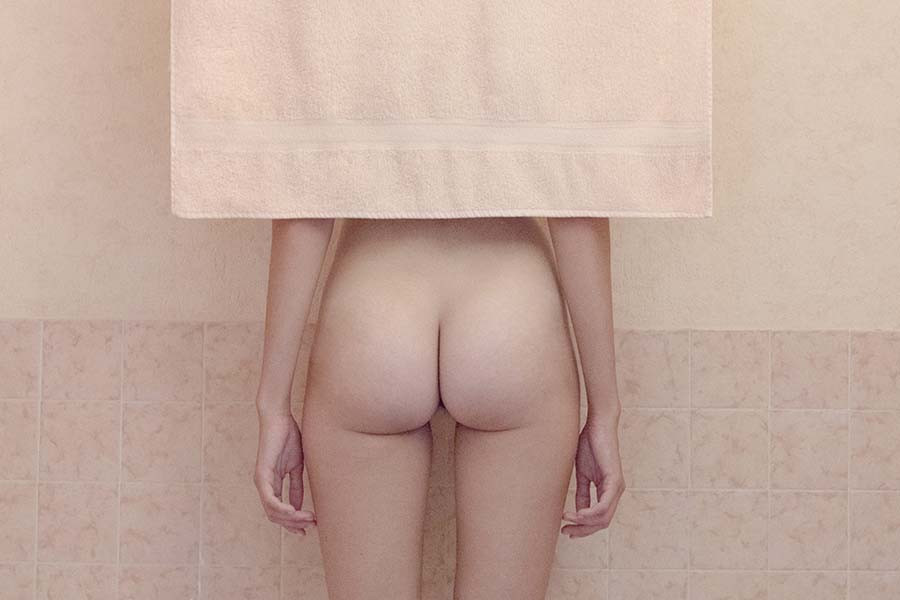 CAMILLE BRASSELET EXHIBITION
A côté is a photographic approach of the body in an « almost here » way. The Body, omnipresent in my work, tends to a reflexion about its presence by its absence. A true contradiction is created, an in-between. The Body is so present that it ends up remove itself from its environment. It is almost too much, here without being here. Our environment, however such familiar, become unknown, such inscribed we are in this environment. The notion of the familiar domestic space like « uncanny » is also present in this work.

These bodies fragmented, deindividuated, are inscribed into aseptic interior decors. The artificial side, posed of the bodies and the decors tends to an absurdity of the reality and draw nearer in that way to photographic paintings.